About Us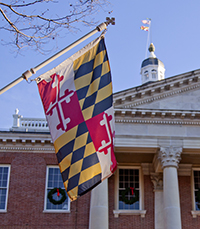 The Guaranty Corporation is a statutory entity created in 1970 when the Maryland General Assembly enacted the Life and Health Insurance Guaranty Corporation Act. The form of organization and name of the Corporation was changed by legislation in 1980. The Guaranty Corporation is composed of all insurers licensed to sell life insurance, accident and health insurance, and individual annuities in the State of Maryland. Under the Guaranty Corporation Act, the Corporation provides limited protection to Maryland residents who are holders of life and health insurance policies and individual annuities issued by the Guaranty Corporation's member insurers in the event that the insurers which issued the insurance policy or individual annuity became insolvent.
The Guaranty Corporation is governed by a Board of Directors elected by and from its member insurers. It operates under the supervision of the Maryland Insurance Commissioner. When an insolvent member insurer is also licensed in states other than Maryland, the Guaranty Corporation generally cooperates with those states guaranty associations under the auspices of the National Organization of Life & Health Insurance Guaranty Associations.
When available, protection under the Guaranty Corporation Act is limited by the express terms of the covered policy or contract. In no event however, can the Guaranty Corporation's liability exceed, with respect to any one life, $300,000 in life insurance death benefits; $100,000 in life insurance cash surrender/withdrawal values; $250,000 in present value of annuity benefits.
For a brief summary explanation of the powers and duties of the Guaranty Corporation, please go to the Additional Info section.